Posted:
July 23rd, 2015 |
Author:
Andrew Back
|
Filed under:
Uncategorized
|
36 Comments »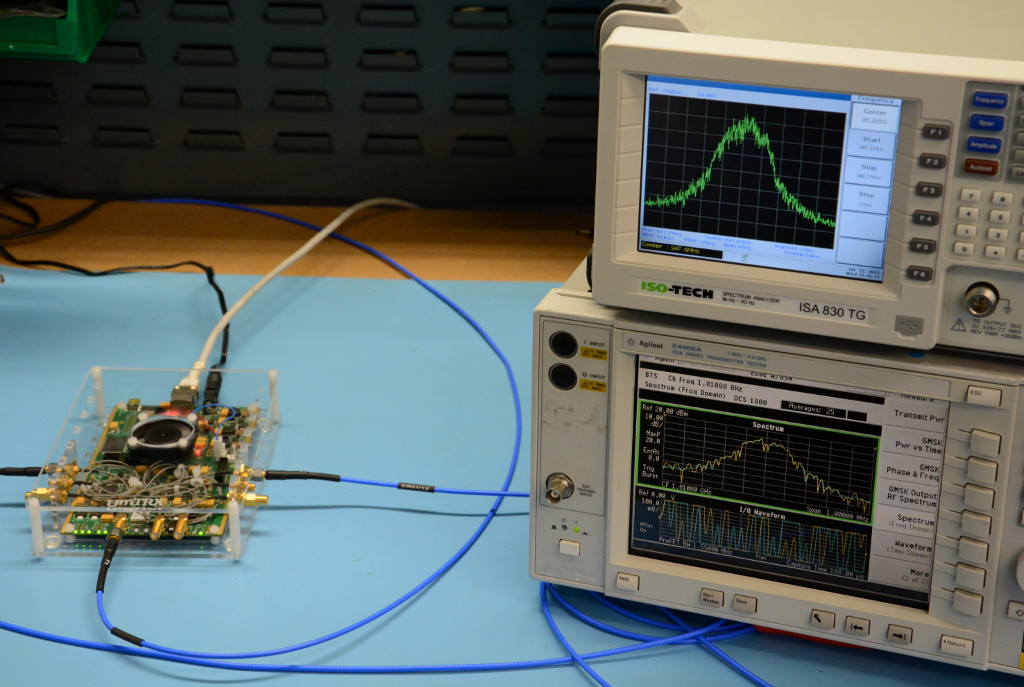 Early on in the design of UmTRX it was decided that it would be a dual-channel platform, with this being identified as supporting many target use cases and operator requirements, including:
dual-band operation, e.g. 1800MHz for local coverage and 900MHz for longer distance
road coverage, with a dedicated BTS and narrow beam antenna facing in each direction
two operators on a single system, e.g. one public and one private network
Not to mention that the capacity afforded by two carriers also happens to be the sweetspot for many villages and rural installations.
---