Posted:
April 23rd, 2014 |
Author:
Andrew Back
|
Filed under:
Events
|
No Comments »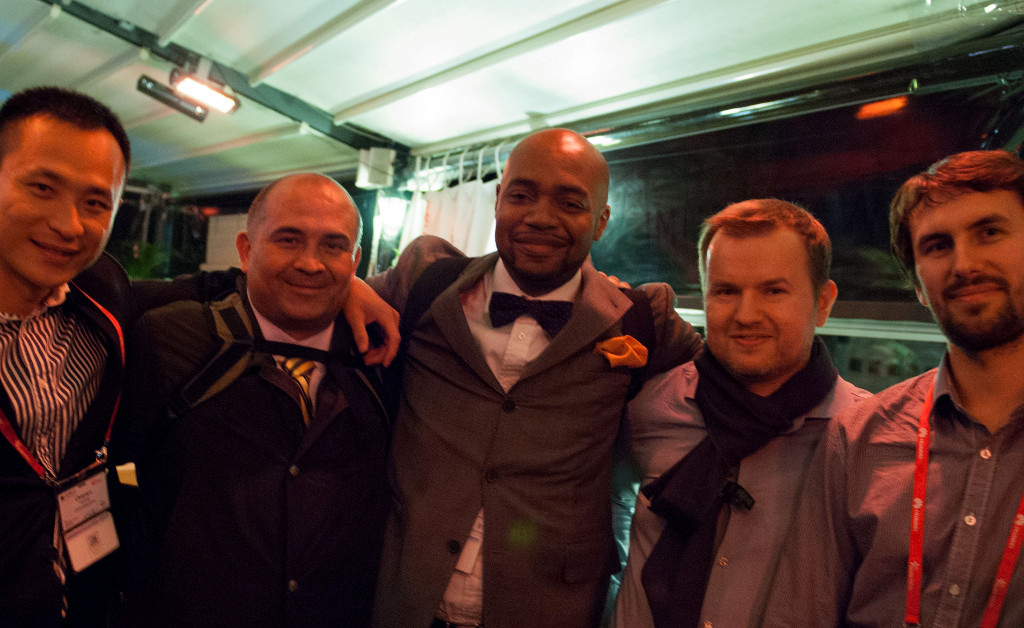 Community building at Mobile World Congress
The ability to use open source in creating mobile networks is still a relatively new thing, with a reasonably small but dedicated and, more recently, rapidly growing community. Similarly, it's still early days when it comes to industry awareness of the opportunities that this presents. And perhaps most excitingly, it is not simply a matter of cost reduction in existing markets; indeed, there are many areas of the world that are not economically viable to serve with proprietary solutions.
With the above in mind Fairwaves decided to host a drinks reception in February at the world's largest industry event, Mobile World Congress, for those with an interest in open source in mobile telecomms, and community-owned and profitable rural cellular networks.
---