Posted:
October 11th, 2013 |
Author:
Andrew Back
|
Filed under:
Install
|
Tags:
Fairwaves
,
GSM
,
Mexico
,
Rhizomatica
,
Yaviche
|
No Comments »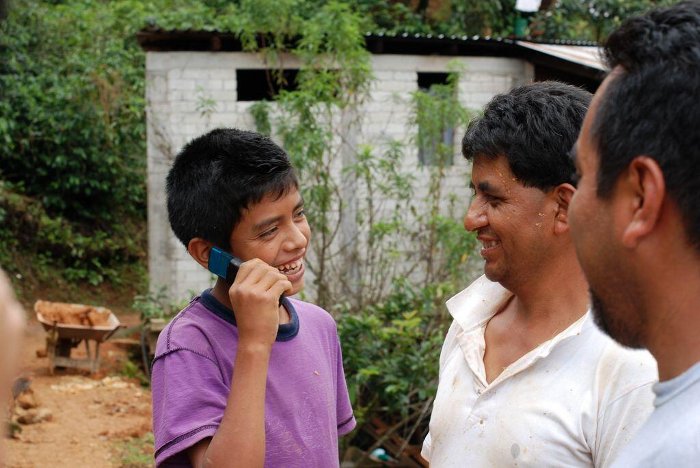 Two weeks ago and in a collaboration between Fairwaves and Rhizomatica, UmTRX was used to bring mobile communications to the rural village of Yaviche in Mexico.
Arriving late on the evening of Thursday 26th September and after a 5 ½ hour drive, by the end of the following day Fairwaves had installed a GSM network that is now providing up to around 2km coverage, and were able to leave early on the morning of Friday 28th.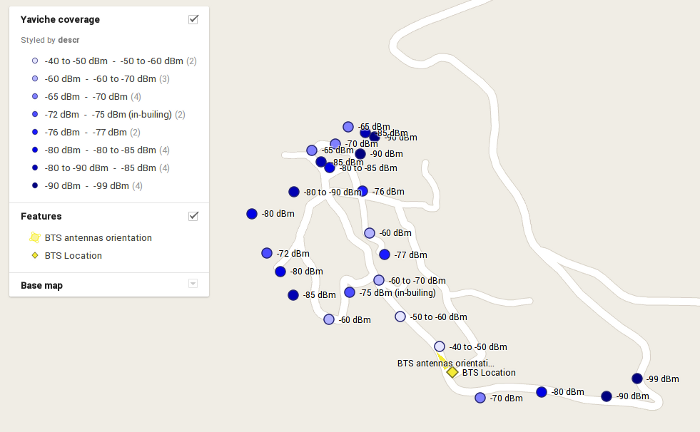 The photo at the top of this post shows one of the first users of the service and below is the message that subscribers receive upon network registration.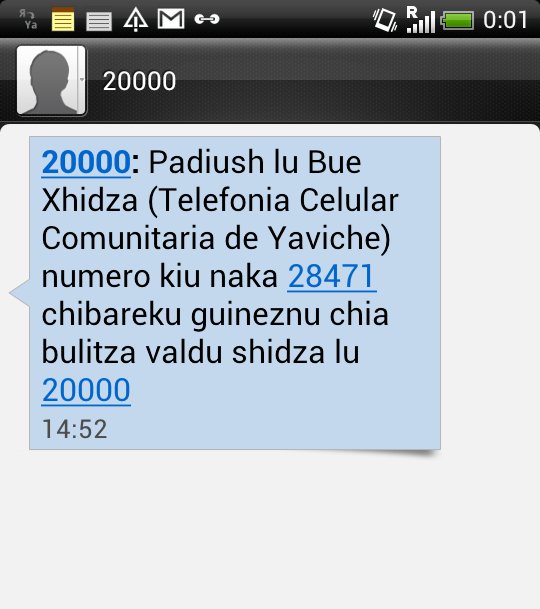 English translation: "Your phone number at the AirZapoteco mobile network is 28471. Call 20000 to get help"
At present there are around 330 registered subscribers and the installation is operating as a pilot. Equipment is on loan from Fairwaves and the idea being that in due course this will go into village ownership.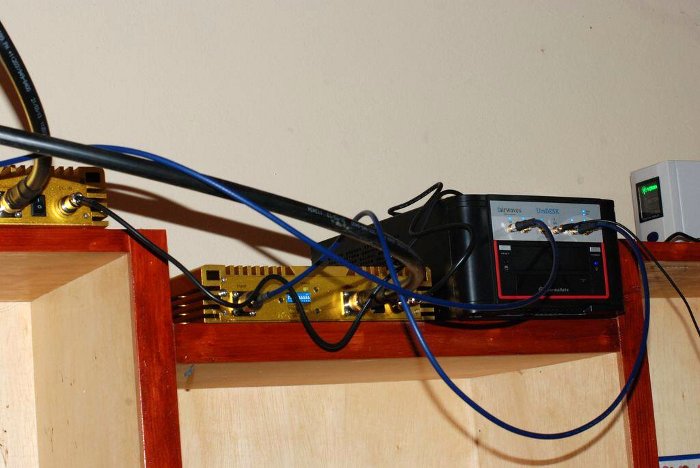 The Yaviche BTS setup: a UmTRX-based UmDESK, UPS and RF amplifiers
Rhizomatica provide ground operations and ensure that connectivity is in place for backhaul and remote management, such as satellite or long distance P2P WiFi links. In addition they provide training on basic operation and troubleshooting, along with systems that enable villages to set their own tariffs and carry out billing, thereby paving the way to sustainability.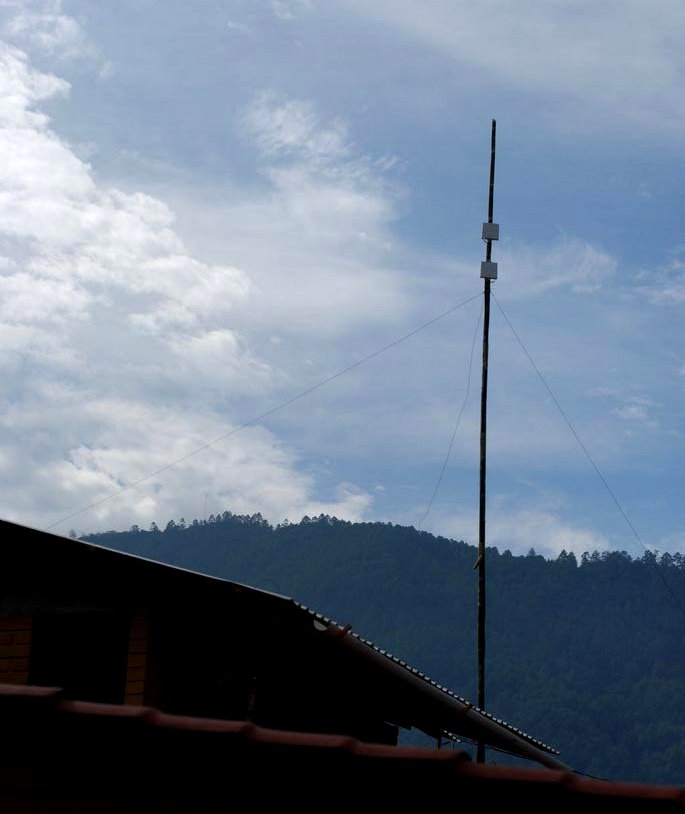 Two simple patch antennas were used mounted on a pole
Fairwaves and Rhizomatica are together planning to bring GSM service to many more villages and you can expect future updates via this blog.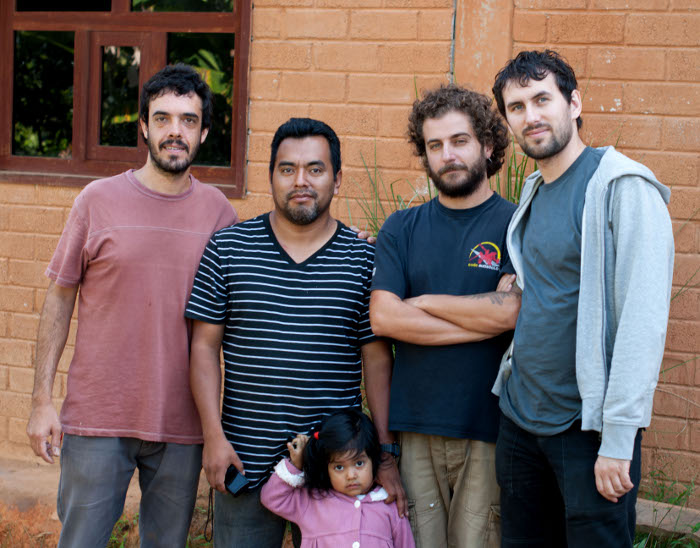 The Yaviche team (L-R): Peter Bloom (Rhizomatica), Oswaldo (local BTS host/operator), Ciaby (Rhizomatica), Alexander Chemeris (Fairwaves)
---